So you know that you want to go to college, but now what? There are countless options and you donít even know where to start? Below are some excellent websites that can help you choose which college may be the perfect fit.

Find Colleges Near You / The College Matchmaker

Things to keep in mind when searching for the perfect college: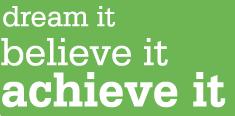 1. What do I want out of a school?
2. What would I want a degree in?
3. How far away do I want to live from home? Do I want to live on campus?
4. Would I prefer a public or private school?
5. Is budget an issue? 6. What kind of environment do I want my future school to have?
© 2017 Fairfield County College Bound
109 N. Broad Street, Suite 100 Lancaster, Ohio 43130
David A. Uhl, PhD Chairman
website by: